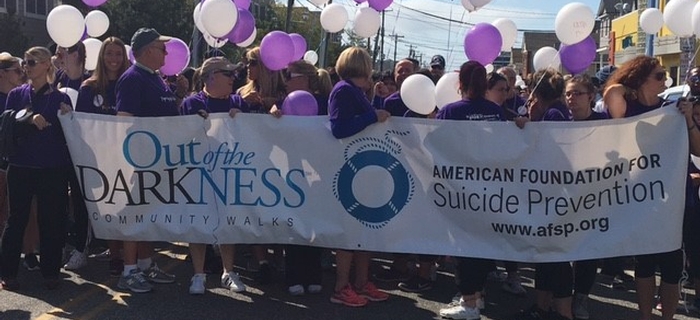 Kayla's family, friends and supporters joined the community of nearly 250k people walking in hundreds of cities across the country in support of the American Foundation for Suicide Prevention's mission to save lives and bring hope to those affected by suicide.

Kayla battled with depression for almost a year. Kayla was in and out of the hospital three times in 2015 and participated in an intense inpatient program to help her overcome this terrible disease. Unfortunately, on January 25th 2016, depression got the best of her and she took her own life. She was loved and will be greatly missed by all.
Kayla's Angels Out of the Darkness Jersey Shore Walk was held on Saturday, September 17th.